Join Us For adMare's Global Leaders Webinar Featuring Dr. Robert Langer April 19, 2022
March 08 2022
adMare Global Leaders Webinar
From Lab bench to clinic: How to solve global health challenges by developing new therapies through innovation and founding new companies
Featuring Dr. Robert Langer
adMare's Global Leaders webinar series is pleased to present the renowned Dr. Robert Langer — Institute Professor at the Massachusetts Institute of Technology, and builder of a multitude of game-changing life sciences companies including Moderna.
Join us on Tuesday, April 19th to hear Dr. Langer's story behind his world-leading drug delivery research and innovations.
Date: Tuesday, April 19
Time: 12:00 pm – 1:00 pm EDT – open to public
Location: Virtual
Advanced drug delivery systems are having an enormous impact on human health. We will start by discussing our early research on developing the first controlled release systems for macromolecules and the isolation of angiogenesis inhibitors and how these led to numerous new therapies. This early research then led to new drug delivery technologies including nanoparticles and nanotechnology that are now being studied for use treating cancer, many other illnesses, and in vaccine delivery (including the Covid-19 vaccine). We will discuss approaches using polymers for the controlled release of macromolecules, new degradable polymers, and other materials-based systems. This work has led to a variety of medical products—and companies—which are pioneering novel treatments for cancer and other diseases.
Register for the event here*: https://us02web.zoom.us/webinar/register/WN_eDTkeWbZQsWaQEQQWPfSuA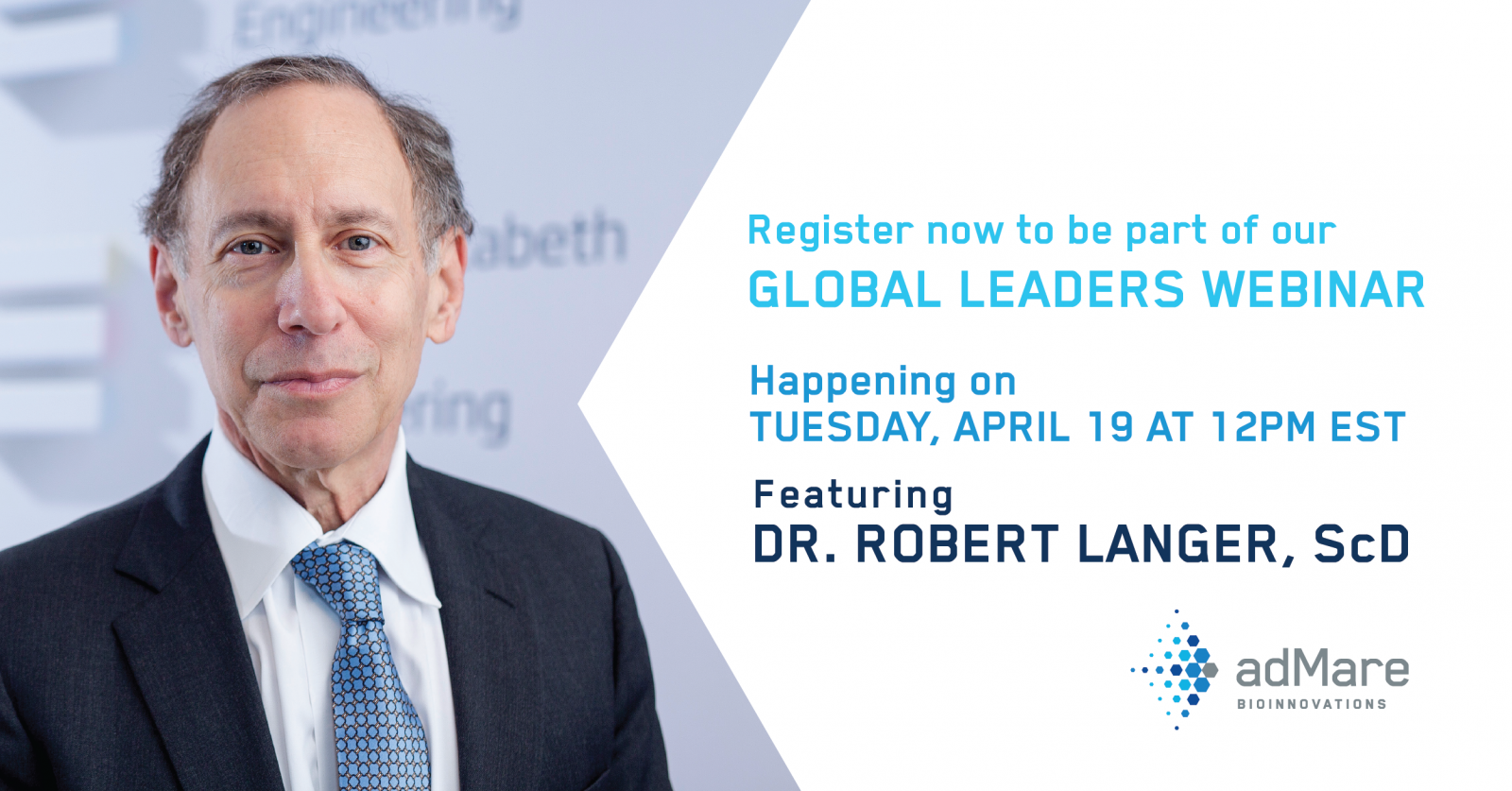 back