Abdera's Success: adMare model of company creation
July 05 2023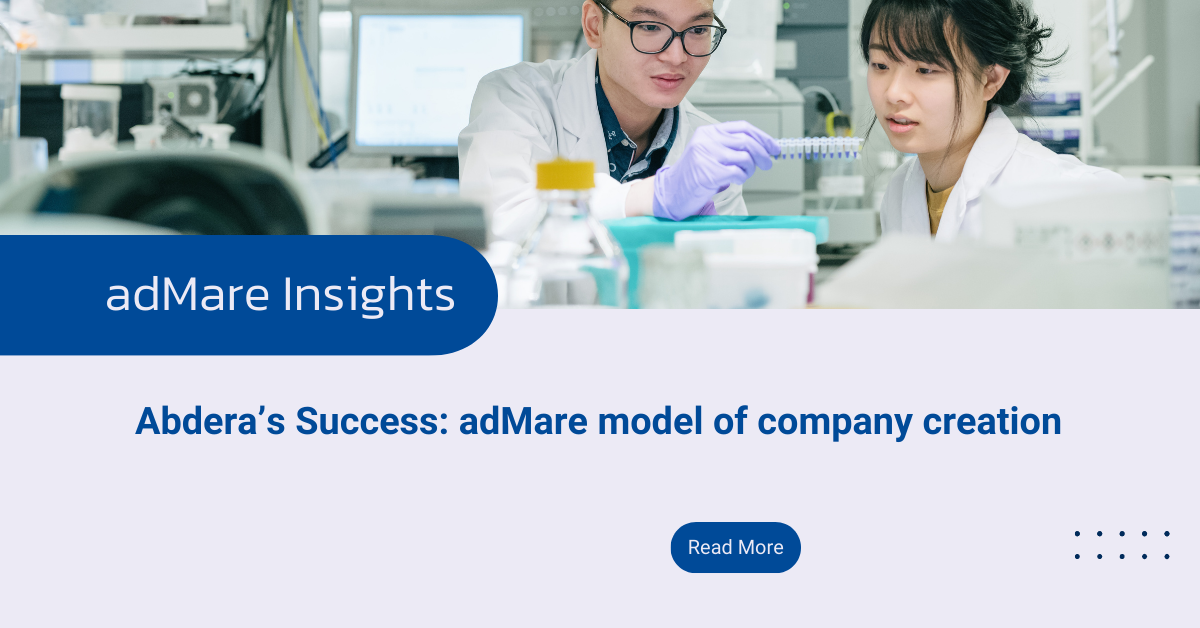 Abdera Therapeutics recently announced $142M US in Series A-B financing to advance antibody-based radiopharmaceuticals for cancer.

As one of the founding partners, adMare is proud to have played a role in Abdera's growth since its inception in 2019. To celebrate this success, we're thrilled to share the video below detailing how adMare helped Abdera reach this milestone.
Learn more about Abdera Therapeutics.
back