adMare Academy Executive Institute – Developing Canada's Life Sciences Leaders in a COVID World and Beyond
May 21 2020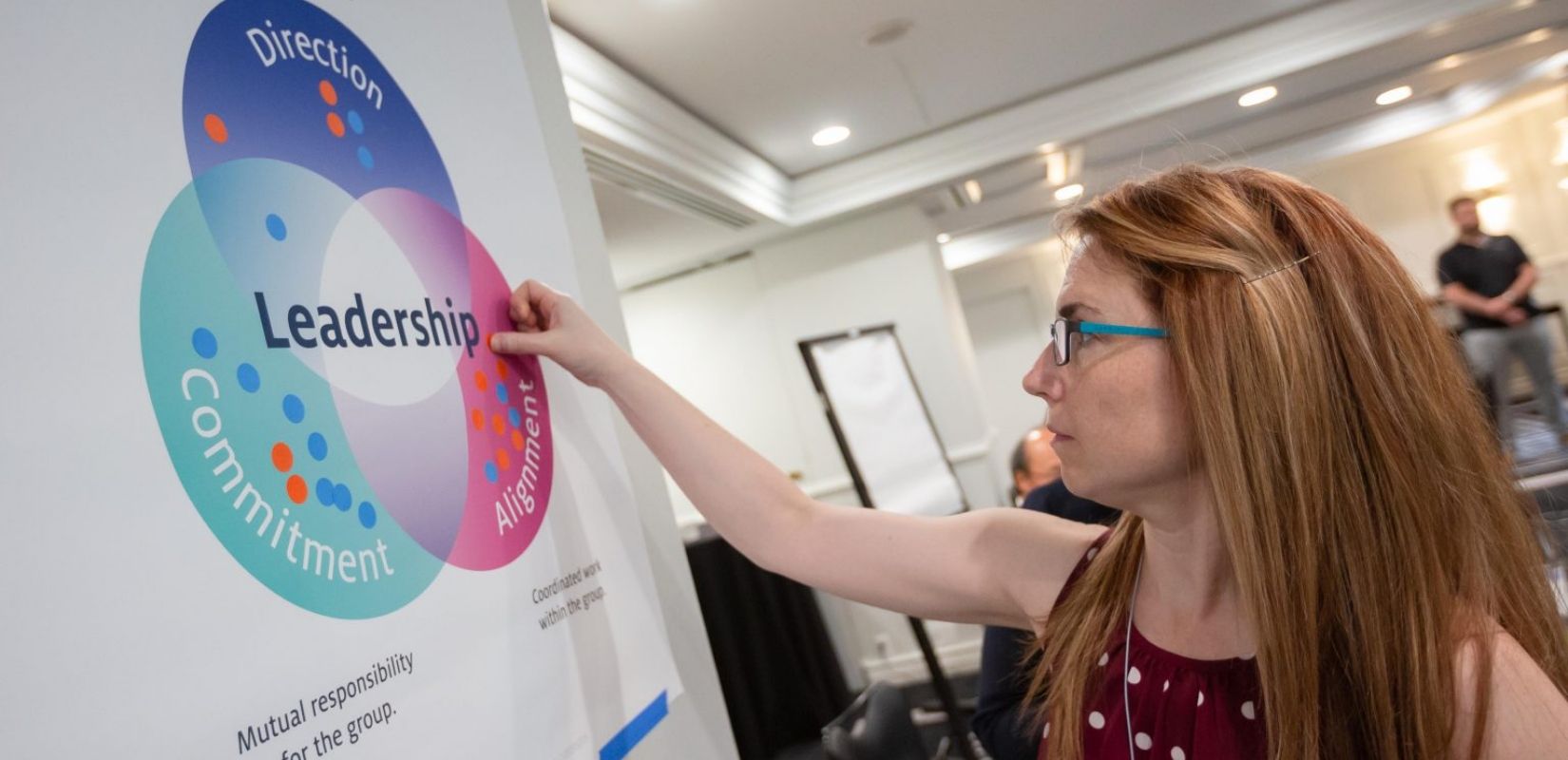 Applications Now Open for 2020-2021 Program
Vancouver, Canada: adMare BioInnovations, Canada's global life sciences venture, is proud to open applications to its 2020-2021 Executive Institute – a 10-month, highly-focused executive development program custom-designed to grow the management talent needed for Canadian life sciences to lead the world.
To address the pressing need for strong leadership to drive the industry forward, adMare created the Executive Institute program under the umbrella of the adMare Academy in 2018, with support from Pfizer Canada. Now firmly established as the go-to program for life sciences executives from across the country, it has been further tailored to not only be delivered safely in our new COVID world, but to meet many of the new leadership challenges the virus has created.
Gordon C. McCauley, President and CEO of adMare commented, "This pandemic has highlighted more than ever the need to develop our own knowledge and talent here in Canada. Our key principle is clear: security of domestic knowledge is critical – and that's exactly what this program is about. We look forward to augmenting the 2020-2021 session with the latest in digital technology to ensure participants continue to receive the tremendous value that our program is known for."
The adMare BioInnovations Executive Institute's program accepts a maximum of 20 executive-level life sciences professionals annually, is balanced between genders, reflects the broad diversity of Canada, and is tailored to the specific needs of each selected participant. Comprehensive pre-program activities take place over August-September, and include extensive participant assessment and preparation followed by highly relevant, research-based content to expand knowledge, and address essential challenges delivered through multiple workshops (delivered digitally and/or in-person in fashions fully compliant with both public health concerns and learning needs) beginning in September 2020 and concluding in May 2021. These sessions will be complemented by one-on-one Executive Coaching, Peer Accountability Groups, eLearning resources, and post-graduation activities to ensure that participants' leadership development journeys continue long after the program ends formally.
The Program's market value is greater than $20,000CDN per person, but thanks to the generous support of Pfizer Canada, the adMare Academy is able to offer this program with NO FEE to participants.
Applications to the adMare Executive Institute's 2020-2021 session are now being accepted until June 30, 2020 (results to be communicated by July 31). Details and program application form can be found at https://www.admarebio.com/admare-academy/executive-institute.
– 30 –
About adMare BioInnovations:
adMare BioInnovations is Canada's Global Life Sciences Venture, building the Canadian life sciences industry from sea to sea. We do this by sourcing therapeutically and commercially promising research from leading academic and biotech partners to create new companies of scale, providing specialized expertise and infrastructure to help existing companies scale up, and driving the growth of those companies into Canadian anchors by training the next generation of highly-qualified personnel.
About the adMare Academy:
The adMare Academy was created to deliver on a critical part of the organization's mission: To uniquely train the next generation of highly-qualified personnel to drive the development of innovation. The Academy currently encompasses three distinct streams: The Executive Institute, the Post-Graduate Institute and the Undergraduate Institute. Each provides a customized training program to the ensure that the Canadian life sciences sector has the scientific and management talent to lead the world. The Academy is firmly committed to addressing issues of gender disparity, and to supporting diversity in the Canadian life sciences sector.
For additional information, please contact:
Shirley Robinet
Communications Coordinator
(438) 728-3400
srobinet@admarebio.com
back