adMare and BELLUS Health Close Transaction for Intellectual Property Rights to P2X3 Platform
March 26 2020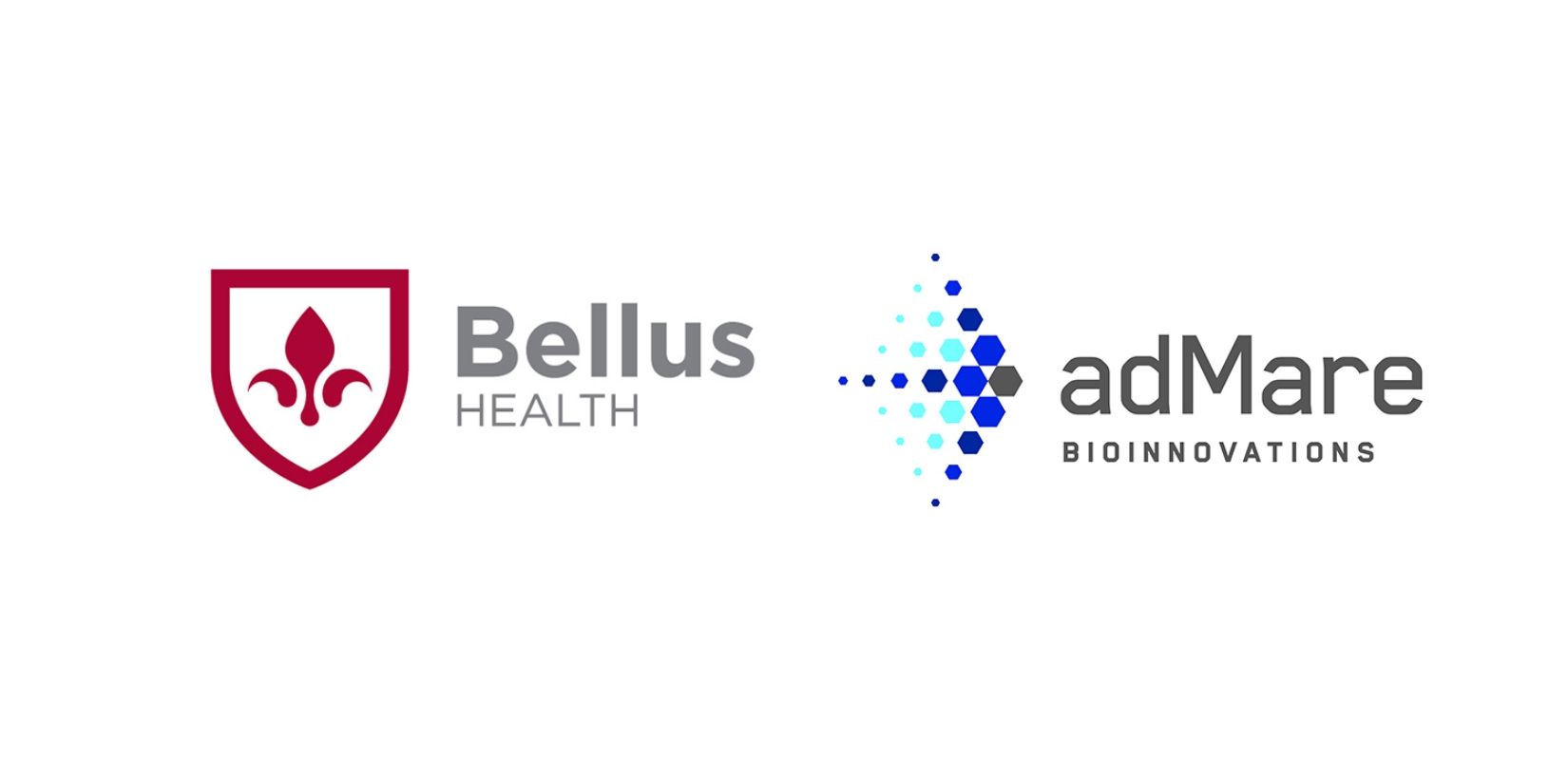 Montreal, QC: As announced Wednesday by BELLUS Health Inc. (Nasdaq: BLU; TSX: BLU) (the "Company" or "BELLUS"), adMare BioInnovations ("adMare") and BELLUS have closed an agreement under which BELLUS has acquired full ownership of intellectual property previously licensed from adMare.
adMare originally entered into a worldwide license agreement with BELLUS for this intellectual property in 2017. Since that time, BELLUS has advanced these assets into an ongoing Phase 2 human clinical study. Under the terms of the agreement closed yesterday, BELLUS will own 100% of the BLU-5937 assets, and adMare's remaining rights have been fully converted into equity in the company.
adMare's President and CEO, Gordon C. McCauley commented, "As Canada's global life sciences venture, an essential part of our mission is to help Canadian companies scale-up. Through this transaction, we are delighted to be a key shareholder of BELLUS, one of the country's most promising biotech companies, and look forward to continuing our relationship with BELLUS Health as they advance their clinical program."
BLU-5937 (assigned by AstraZeneca to adMare in 2012) is now in a Phase II trial for chronic cough (data expected mid-2020); and Phase II trials for chronic pruritus are also expected to commence later this year.
Read the release from Bellus Health Inc.: https://ir.bellushealth.com/news-releases/news-release-details/bellus-health-announces-transaction-acquire-remaining
– 30 –
About adMare
adMare BioInnovations is Canada's Global Life Sciences Venture, building the Canadian life sciences industry from sea to sea. We do this by sourcing therapeutically and commercially promising research from leading academic and biotech partners to create new companies of scale, providing specialized expertise and infrastructure to help existing companies scale up, and driving the growth of those companies into Canadian anchors by training the next generation of highly-qualified personnel.
For additional information, please contact:
Julia White
Senior Manager, Communications
adMare BioInnovations
604.827.1226 | jwhite@admarebio.com
back