adMare BioInnovations and uOttawa Work Together to Translate University Research into Strong New Canadian Life Science Companies
November 15 2021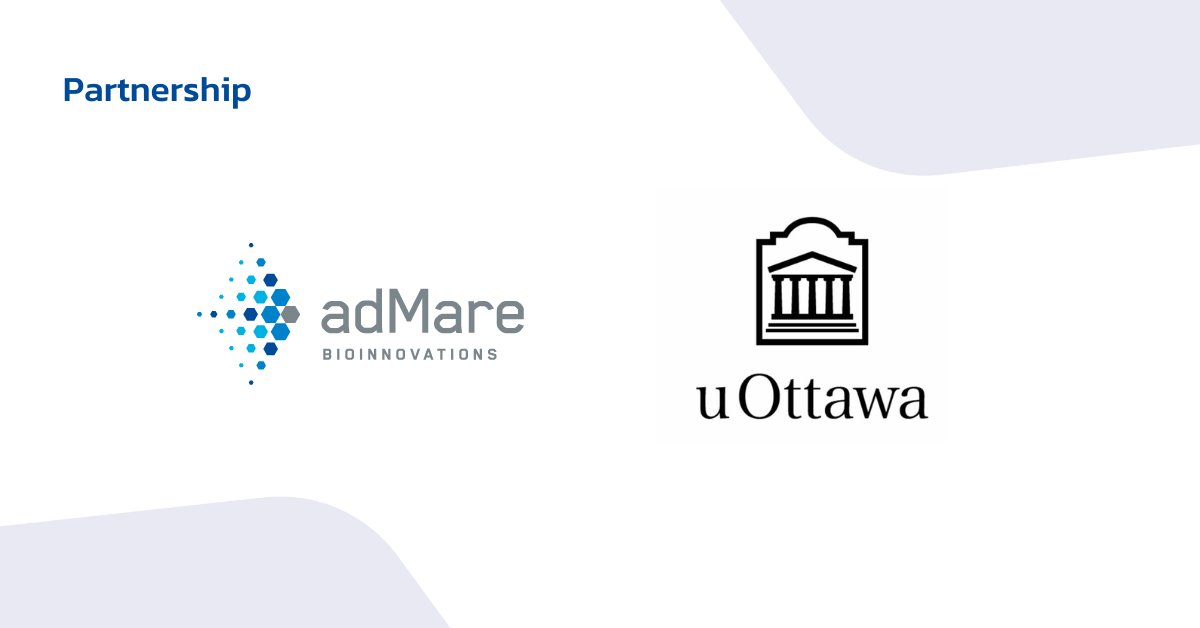 Vancouver, BC, and Ottawa, ON (November 15, 2021) – adMare BioInnovations is pleased to announce a collaboration with the University of Ottawa to bring new resources and focus to the building of life science companies and talent at the University.
The two organizations will jointly evaluate the commercial potential of intellectual properties developed at the University, with adMare providing expert mentorship to inventors. It will also deliver customized training to the University's scientists and students to increase and accelerate the development of novel made-in-Canada technologies for the world.
"By linking the University's world-class scientific innovators with adMare's commercial expertise and resources, we create an exciting opportunity to build new life sciences companies in Ottawa, along with the job-ready talent needed to drive the growth of those companies into industry leaders," said Dr. Mounia Azzi, Vice President, Program Development and Partnerships at adMare. "
"We are thrilled to continue our collaboration with adMare to establish a global top-tier innovation ecosystem in Ottawa," said Sylvain Charbonneau, Vice-President, Research and Innovation at the University of Ottawa. "Our strengths in health research will contribute significantly to adMare's goal of building the life sciences industry in Canada. This partnership aligns perfectly with our objectives for Transformation 2030 of being more agile, connected, impactful and sustainable. It also speaks highly of the excellence, relevance and impact of our research."
Sharing common objectives and an aligned vision, the partners will promote excellence through multi-disciplinary and multi-institutional collaborations to collectively bring Canadian life science discoveries onto the global stage.
About adMare BioInnovations:
With a wealth of scientific discovery, Canada is primed to be a global leader in life sciences. To make this a reality, adMare uses its scientific and commercial expertise, specialized infrastructure, and investment capital to build new companies, robust ecosystems and industry-ready talent – and re-invests into Canadian industry to ensure it is sustained for the long-term. Our 25+ portfolio companies have attracted more than $1.4 billion of investment, have a combined value of over $3 billion, and employ more than 900 Canadians. The adMare Academy has trained more than 500 alumni – 95% of whom are now working to build our life sciences industry.
About the University of Ottawa:
The University of Ottawa ranks among the top 10 research universities in Canada and is the largest bilingual (French-English) university in the world. Located in the heart of Canada's capital, it has ready access to national institutions and promotes dynamic research collaborations with government, industry and international organizations. The University is implementing Transformation 2030, a strategic plan to fulfill its collective potential as it responds with integrity and creativity to the demands of our rapidly changing world.
Media Contact:
Barry Gee
Senior Director, Communications and External Affairs
604-619-4805
bgee@admarebio.com
back