adMare BioInnovations Announces Successful Applicants to 2021-2022 Executive Institute
November 18 2021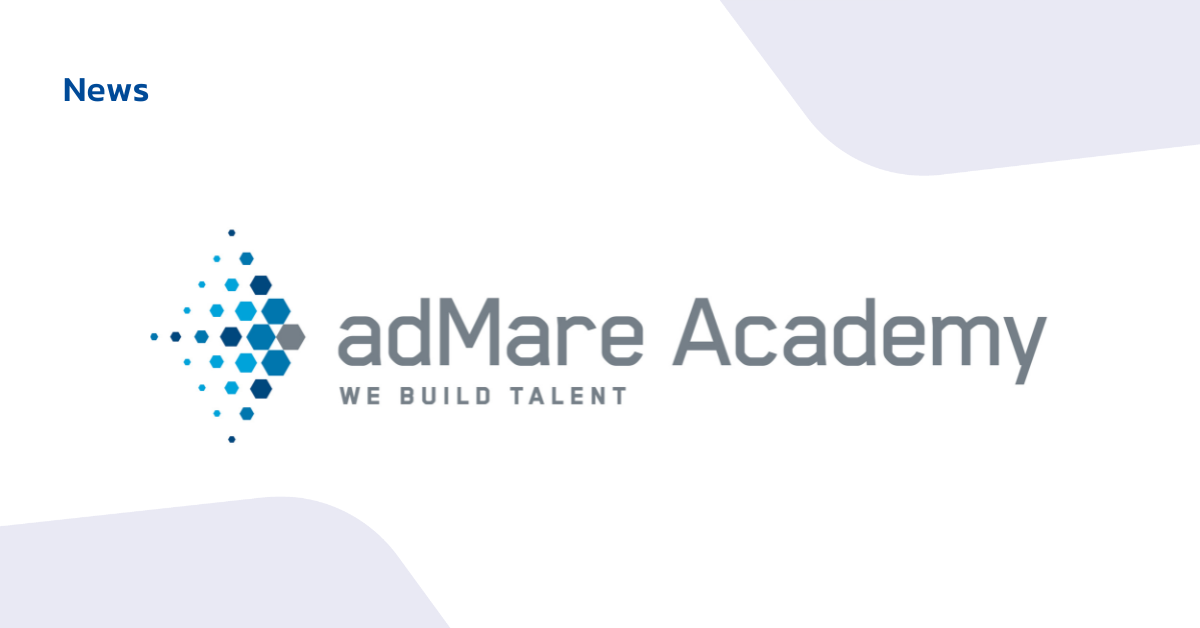 Vancouver, BC and Montreal, QC (November 18, 2021) – adMare BioInnovations is pleased to announce the nine women and nine men from diverse backgrounds and representing a wide range of life science businesses across the country, selected to join this year's adMare Academy Executive Institute.
Open to a maximum of 20 participants annually, the Executive Institute has become the standard for leadership training in life sciences. It is custom designed to help C-suite and executive-level professionals strengthen their life science leadership skills and enhance their strategic abilities. The overarching goal of this, and all adMare Academy programs, is to build the talent that Canada needs to ensure a healthy and growing life sciences industry.
The members of the new Executive Institute cohort are:
Sherry Aulin, Chief Financial Officer, Xenon Pharmaceuticals Inc.; BC
Mike Cooke, CEO, Co-Founder, AmacaThera; ON
Marc-André D'Aoust, Executive Vice President, Innovation, Development and Medical Affairs, Medicago Inc.; QC
Lorrie Deyelle, Chief Human Resources Officer, Medicago Inc.; QC
James Doyle, CEO, Modelis Inc.; QC
Natalie J. Galant, CEO, Co-Founder, Paradox Immunotherapeutics; ON
Christopher Kendall, Vice President Finance and FP&A, Repare Therapeutics; QC
Guy Le Houillier, General Manager, Domain Therapeutics; QC
Edmond Lee, Senior Director, New Product Planning and Business Operations, Microbion Pharma Corp.; BC
Sarah Marquis, Vice President, Legal Affairs and Corporate Secretary, Medicago Inc.; QC
Stephen Morris, Vice President of Cancer Biology, Repare Therapeutics; QC
Elizabeth Nanak, CEO, Canadian Glycomics Network (GlycoNet); AB
Nicolas Petit, Vice President, Commercial Operations, Medicago Inc.; QC
Hilary Pierce, CEO, Co-Founder, Total Flow; BC
Julia Pomoransky, Director, Business Development, Turnstone Biologics; ON
Louise St-Onge, Head, Market Access and Government Affairs, Rare Diseases, Mitsubishi Tanabe Pharma; ON
Anitha Thomas, Director – Delivery, Precision Nanosystems; BC
Michael Wilson, CEO, DrugBank; AB.
"Canada has a wealth of life science knowledge and growing businesses. Strong leadership is most critical to scaling these companies into global anchors," said Erin Stashin, Director of the adMare Academy. "Our Executive Institute is recognized as enabling participants to maximize their personal leadership, accelerate their organizations' goals, commitment, alignment and results, and ultimately continue to build the Canadian industry. We look forward to working with this impressive new group of individuals."
The Executive Institute is delivered in partnership with the Centre for Creative Leadership and with the generous support of Pfizer Canada.
About adMare BioInnovations:
With a wealth of scientific discovery, Canada is primed to be a global leader in life sciences. To make this a reality, adMare uses its scientific and commercial expertise, specialized infrastructure, and investment capital to build new companies, robust ecosystems and industry-ready talent – and re-invests into the Canadian industry to ensure it is sustained for the long-term. Our 25+ portfolio companies have attracted more than $1.4 billion of investment, have a combined value of over $3 billion, and employ more than 900 Canadians. The adMare Academy has trained more than 500 alumni – 95% of whom are employed in the Canadian life sciences industry.
To learn more about the adMare Academy's Executive Institute, reach out to our team via training@admarebio.com or visit our website at www.admarebio.com/admare-academy/executive-institute/
For additional information, please contact:
Gino Calabretta
Senior Manager, Communications
(438) 998-2676
gcalabretta@admarebio.com
back