adMare BioInnovations Collaborates with Accelerator Company, Molecular Forecaster Inc. on Computational Approaches to Drug Discovery
April 05 2022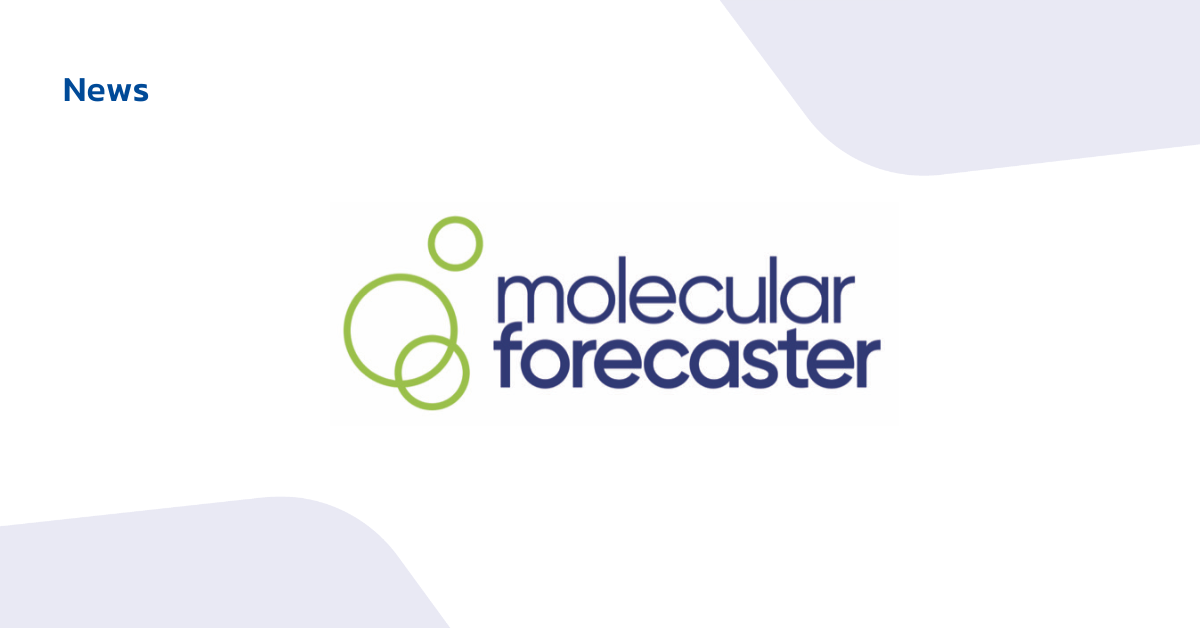 MONTREAL, QUEBEC, April 5, 2022 – Molecular Forecaster Inc. (MFI) is excited to announce a partnership with
adMare BioInnovations (adMare) to deliver computer-aided drug design (CADD) resources to selected R&D
programs in adMare's pipeline. A participant in adMare's Accelerator Program for Quebec's most promising
young companies, MFI offers proprietary software and services for early-stage drug design and discovery that
are helping reduce costs, expand capacity and capabilities, and fast-track preclinical pharmaceutical programs.
"The provision of scientific expertise is a critical piece of adMare's model for building the companies that
underpin Canada's strong and rapidly growing life sciences industry," says Dr. Claudio Sturino, adMare's Senior
Director of Chemistry. "adMare complements our own internal R&D expertise by partnering with those in the
ecosystem with unique specialized capacity, like the innovative computational chemistry abilities of MFI – one of
our successful Accelerator-program companies. We're excited to be working with this emerging company that
continues to make their mark in this space."
MFI offers its clients unique software and service to accelerate the various stages of the drug-discovery process.
The company's sophisticated, proprietary software platforms can be used for drug discovery, metabolism
prediction, combinatorial chemistry, and asymmetric catalyst design. As an in silico drug discovery contract
research organization, MFI has deep cross-discipline knowledge and experience, meaning the team can expand
client capacity without the need to add overhead. The IP-free approach also makes it easy for MFI to support
multiple projects and teams within one organization, a good fit for adMare and a number of its programs.
"As a computational chemistry partner for adMare, we have the opportunity to support and contribute directly
to Canada's growing biotech sector, paying it forward alongside an organization that's done the same for us,"
says Josh Pottel, MFI's Chief Executive Officer. "We are proudly Canadian – grateful and active members of the
adMare ecosystem, and excited to support other emerging life sciences companies throughout the national life
sciences community."
-###-
About Molecular Forecaster Inc.
Molecular Forecaster Inc. (MFI) is a computational chemistry company with expertise in drug discovery,
quantum mechanics, molecular dynamics, chemoinformatics, and artificial intelligence. Offering world-leading
proprietary software, algorithms, and contract research services, MFI works with organizations looking to fasttrack preclinical drug discovery, from start-up biotechs to established pharma. Founded in 2010, MFI was
created out of research at McGill University and today is part of the Accelerate Quebec Program within the
adMare Innovation Centre in Montréal, Canada.
About adMare BioInnovations
With a wealth of scientific discovery, Canada is primed to be a global leader in life sciences. To make this a
reality, adMare uses its scientific and commercial expertise, specialized infrastructure, and investment capital to
build new companies, robust ecosystems, and industry-ready talent – and re-invests into the Canadian industry
to ensure it is sustained for the long-term. Our 25+ portfolio companies have attracted more than $1.4 billion of
investment, have a combined value of over $3 billion, and employ more than 900 Canadians. The adMare
Academy has trained more than 500 alumni – 95% of whom are employed in the Canadian life sciences industry.
Media Contact
Rebecca Johnston
Puzzlewood Communication Inc.
1.604.803.2184 | rebecca@puzzlewood.ca
Business Development Contact
Geoffrey Crampton
Molecular Forecaster Inc.
1.514.265.4363 | geoff.crampton@molecularforecaster.com
back