adMare BioInnovations launches Canada's first & only digital life sciences community
April 12 2021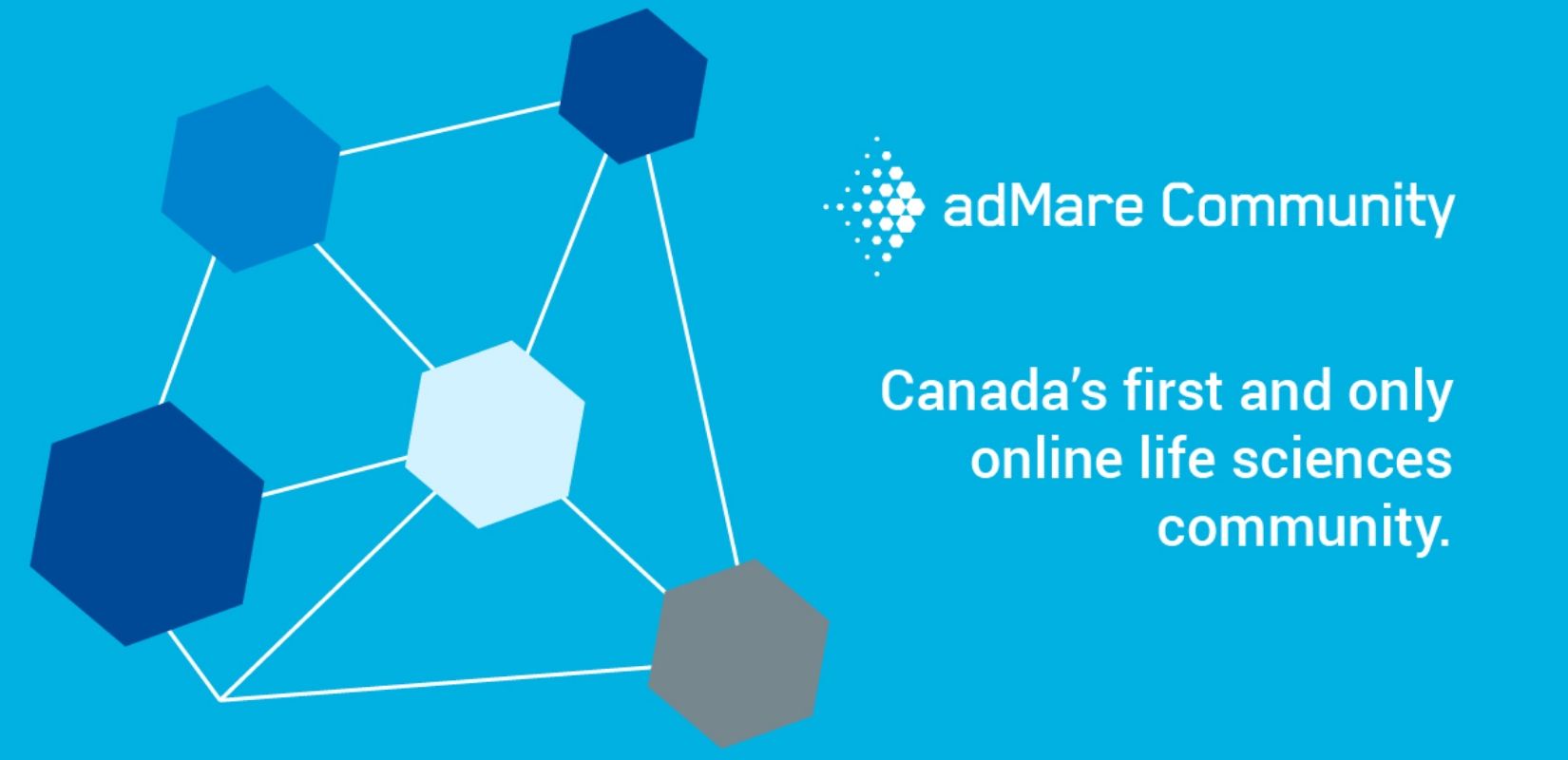 In our COVID world, we all need to get creative in building new ways to safely and effectively come together. The pandemic is showing us that Canada needs strong life sciences industry leaders and a dynamic and well-connected national ecosystem like never before.
That's why adMare BioInnovations is proud to announce the launch of the adMare Community – Canada's first and only online community to bring together everyone involved in the life sciences ecosystem from sea to sea. Scientists, trainees, life sciences companies and others in the Canadian life sciences sector can be part of this new digital hub conceived to share information, events, job postings and much more.
"As Canada's global life sciences venture working to propel the Canadian life sciences industry to the forefront of innovation on a global scale, we believe we are stronger when we work together. Innovation comes when we share information and ideas with our peers; and that is our goal with this unprecedented initiative. The adMare Community was conceived to bring our Canadian life sciences community closer — and everyone who is part of the industry is more than welcome to join us", said Gordon C. McCauley, president and CEO of adMare BioInnovations.
By being part of the adMare Community, you will have the chance to…
Connect – Network and stay up to date with experts and peers from across Canada's national life sciences community.
Explore – Share and discuss the latest industry news, events and scientific advancements.
Expand – Broaden your professional relationships, and access or share opportunities.
So, what are you waiting for? Join the adMare Community!
back