Developing Canada's Next Generation of Commercial Life Scientists
November 16 2020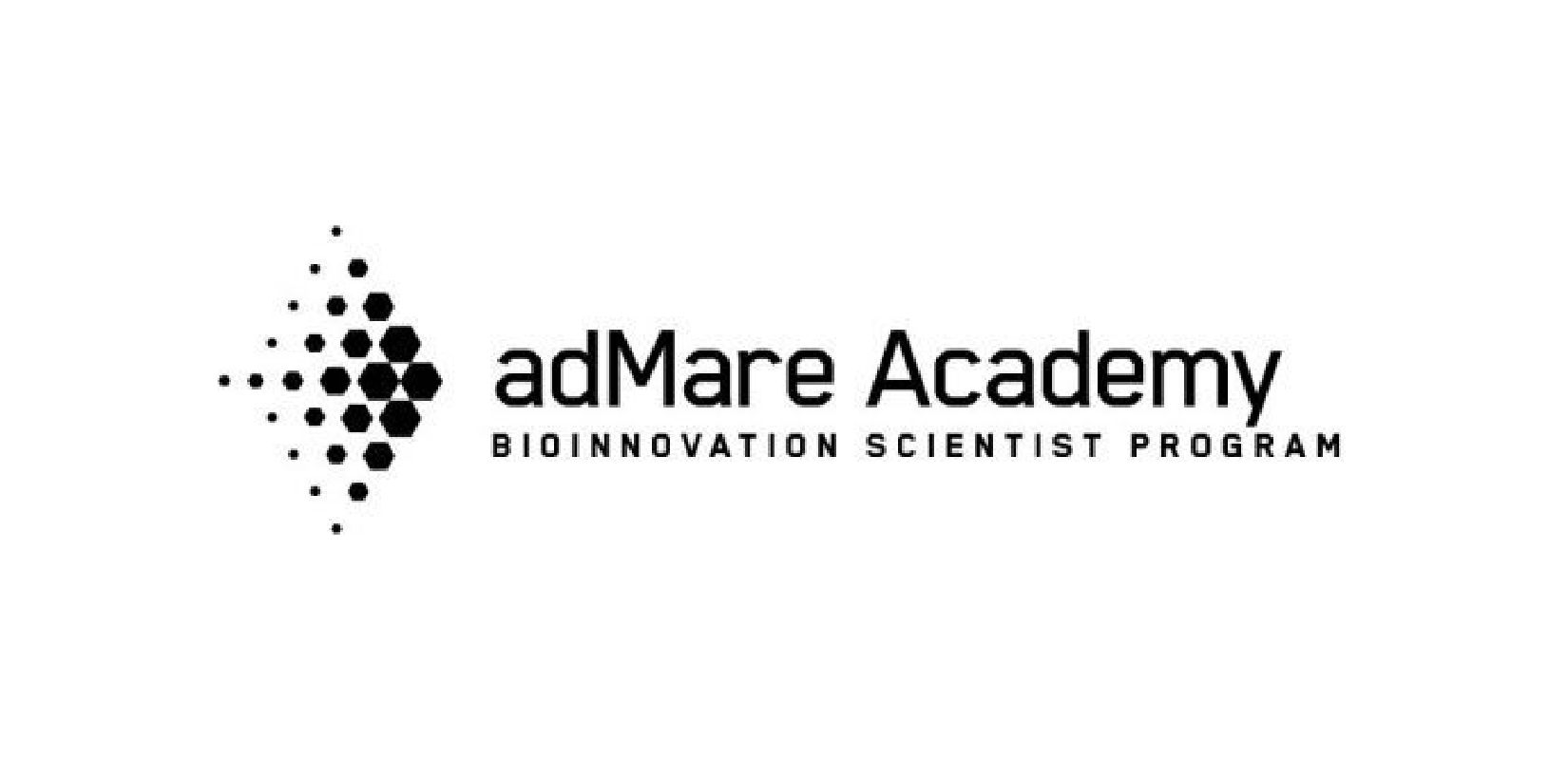 adMare Academy Responds to Pandemic with New Pan-Canadian
BioInnovation Scientist Program
November 16, 2020: adMare BioInnovations, Canada's global life sciences venture, is proud to announce the launch of its new BioInnovation Scientist (BIS) program, a multi-year progressive training program focused on helping transition strong academically-trained scientists into commercially-minded industry scientists.
Successfully meeting the health and economic challenges in front of Canadians requires innovative scientists who are focused on rapid, efficient life sciences technology development from discovery through to commercialization. To address this need, adMare has created this unique and highly-valuable program for early-career laboratory scientists across the country.
Gordon C. McCauley, President and CEO of adMare commented, "The pandemic has highlighted more than ever the need to develop our own knowledge and talent here in Canada. Security of domestic knowledge is critical, and that's exactly what this program is about – ensuring Canada has the high-quality talent it needs to develop compelling innovations into anchor companies that stay and prosper in Canada."
Linda Downs, adMare Vice President of People and Culture added, "The Canadian life sciences ecosystem has the potential to make an extraordinary impact on Canadians' health, and to build knowledge and expertise here that is the foundation of a globally relevant life sciences industry. Our partners in academia are recognized for training world-class scientists. Our job is to help those who want to work in industry translate that knowledge in a commercially compelling way."
The BIS program offers high-quality online content, curated by adMare experts based on their decades of experience in training commercial scientists through the successful adMare Post-Doctoral Institute. This curriculum is further contextualized and complemented by integration workshops, mentorship, and opportunities to grow participants' professional networks.
For more information on the BioInnovation Scientist Training Program, visit us at: https://www.admarebio.com/admare-academy/bis-program/
About adMare BioInnovations
adMare BioInnovations is Canada's global life sciences venture, building the Canadian life sciences industry from sea to sea. We do this by sourcing therapeutically and commercially promising research from leading academic and biotech partners to create new companies of scale, providing specialized expertise, infrastructure, and capital to help existing companies scale up, and driving the growth of those companies into Canadian anchors by training the next generation of highly qualified personnel. adMare's ~20 portfolio companies have attracted more than $1.15B of investment, and have a combined worth of over $2.3B. For more information, visit https://www.admarebio.com/ or contact info@admarebio.com.
About the adMare Academy:
The adMare Academy was created to deliver on a critical part of the organization's mission: To uniquely train the next generation of highly-qualified personnel to drive the growth of Canadian companies into strong anchors. The Academy encompasses four distinct streams: The Executive Institute, the Post-Graduate Institute, Undergraduate Institute, and the BioInnovation Scientist Program. Each provides a customized training program to ensure the Canadian life sciences sector has the scientific and management talent to lead the world. The Academy is firmly committed to addressing issues of gender disparity, and to supporting diversity in the Canadian life sciences sector. admarebio.com/admare-academy/
For additional information, please contact:
Shirley Robinet
Communications Coordinator
adMare BioInnovations
(438) 728-3400
srobinet@admarebio.com
back