Global Pandemic Drives Unprecedented Need to Grow Canada's Life Science Leadership
September 14 2020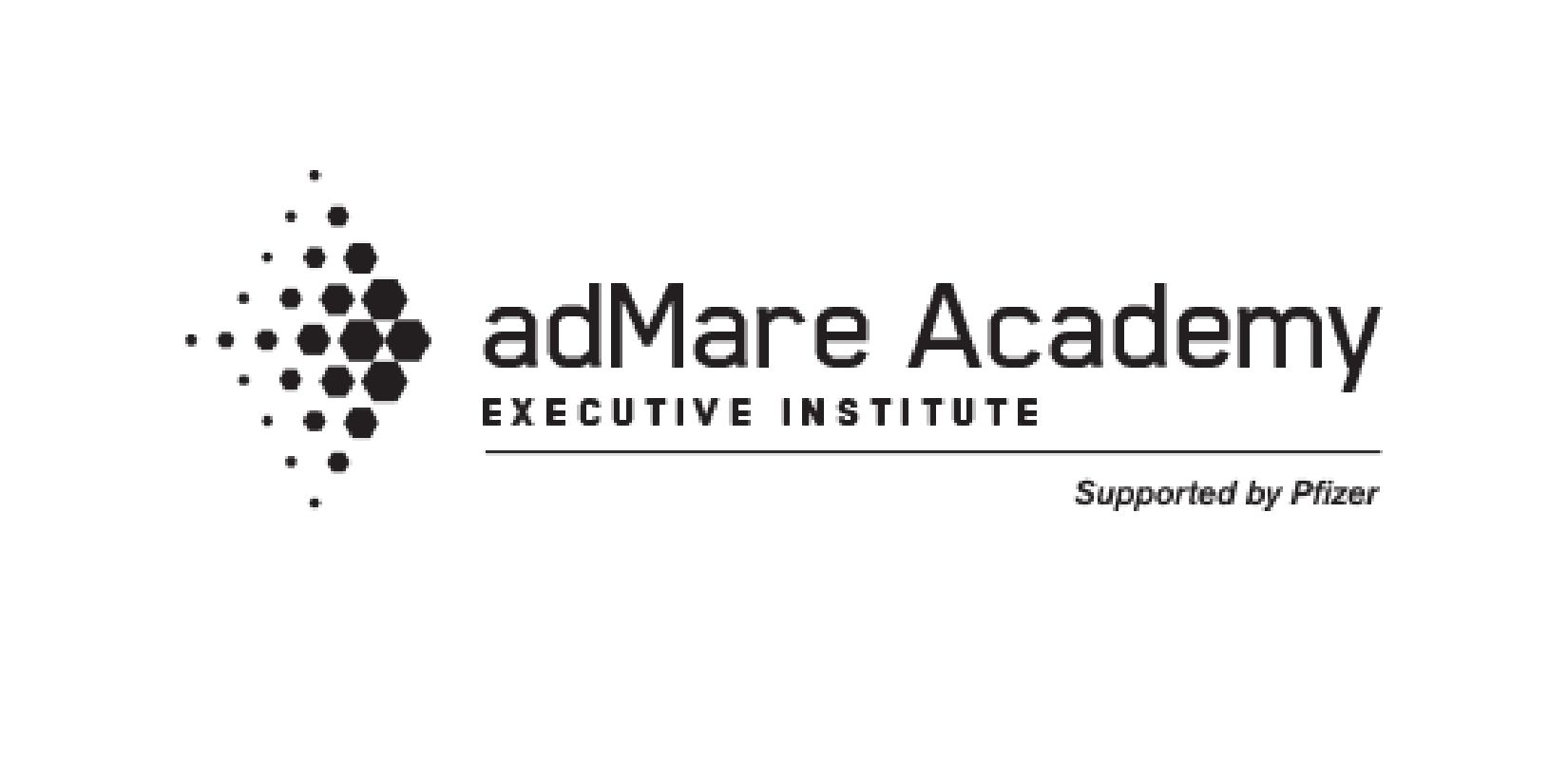 adMare Academy Announces New Executive Institute Cohort
Vancouver and Montreal, Canada – September 14, 2020: After receiving a record number of applications from across Canada, adMare BioInnovations (adMare) is pleased to announce the successful applicants for its 2020-2021 Executive Institute cohort.
Launched in 2018 with the support of Pfizer Canada, this 10-month, highly-focused executive development program is custom-designed to grow the management talent needed for Canadian life sciences to lead the world. Now firmly established as the go-to program for life sciences executives from across the country, while addressing issues of gender disparity, and supporting diversity in the Canadian life sciences sector, it has been further tailored to not only be delivered safely in our new COVID world but to meet many of the new leadership challenges the pandemic has created.
The Program Adjudication Committee has selected 18 executives, 9 women and 9 men who have demonstrated impressive experience, accomplishment, and impact; and who span the Canadian industry from sea to sea. These successful applicants to the 2020-2021 adMare Academy Executive Institute are:
Anne Roulston, Director of Pharmacology, Repare Therapeutics, Montreal, QC
Cate Murray, Executive Director & Chief Operating Officer, Stem Cell Network, Ottawa, ON
Christine Misquitta, Director of Strategy & Partnerships, PRiME, University of Toronto, Toronto, ON
Daniel Auld, Deputy Director, McGill Genome Centre, Montreal, QC
Daphna Mokady, Vice President, Discovery Biology and Site Head, Endogena Therapeutics Inc., Toronto, ON
Dornoosh Zonoobi, Co-founder & CEO, Medo.ai, Edmonton, AB
Ella Korets-Smith, Chief Business Officer, Virica Biotech, Toronto, ON
Emily Titus, Vice President, Process Design, Notch Therapeutics, Toronto, ON
Erik Hadley, Senior Director Technical Operations, Stemcell Technologies, Vancouver, BC
Jay Cadieux, Vice President, Product Development & Operations, Xenon Pharmaceuticals, Burnaby, BC
Marc Vidal, Vice President, Director of Research, LQT Therapeutics, Laval, QC
Nafiseh Nafissi, Executive Vice President, R&D, Mediphage Bioceuticals, Toronto, ON
Nick Timmins, Entrepreneur-in-Residence & Vice President, Cell Technologies, Artisan Bio, Scarborough, ON
Ryan Heit, Co-founder & Chief Operating Officer, Pacylex Pharmaceuticals, Edmonton, AB
Sébastien Giguère, Co-founder & Director of Scientific Partnerships, InVivo AI, Montreal, QC
Stéphane Gagné, President & CEO, Ovensa Inc., Aurora, ON
Tim Leaver, Senior Director of Commercial Operations, Precision Nanosystems, Vancouver, BC
Vanessa Tumilasci, Commercial Director, Trans-Hit Biomarkers Inc, Laval, QC
The Executive Institute is delivered in collaboration with global training leaders, the not-for-profit Center for Creative Leadership (CCL). The program that adMare and CCL have custom-designed combines researched and proven best practices/principles with targeted industry topics to take participants on a leadership journey. Using a blend of in-depth assessments, workshops, simulations, challenging assignments and executive coaching, training is focused on current (and future) issues and company challenges, making it highly relevant to the learner's real work – including how that work has been affected by COVID-19.
"The COVID pandemic has further highlighted not only the importance of the life sciences industry to Canada's future, but the importance of developing strong domestic leadership for the industry," commented Gordon C. McCauley, President and CEO of adMare. "This is exactly what our Executive Institute is doing – and this third cohort is representative of exactly the kind of leaders our industry needs now more than ever."
"Pfizer Canada has been highly committed to this unique program from the onset and we have been incredibly impressed with the participants'' added Cole Pinnow, President of Pfizer Canada. ''We recognize our role in further developing Canada's life sciences ecosystem and it is our goal to reduce healthcare disparities by achieving better access to innovations for Canadians by working in partnership with both the Government and Canada's Life-Sciences sector. We have no doubt that members of this next cohort will emerge as key leaders for our sector nationally, as the life sciences industry leads Canada's economic recovery."
-30-
About adMare BioInnovations:
adMare BioInnovations is Canada's Global Life Sciences Venture, building the Canadian life sciences industry from sea to sea. They partner with leading academic researchers and biotech companies to advance commercially promising therapeutic innovations to create new companies of scale; and offer specialized scientific and commercial expertise, infrastructure and capital to help existing companies scale up. adMare's ~20 portfolio companies have attracted more than $1.15B of investment and have a combined worth of over $2.3B. For more information, visit https://www.admarebio.com/ or contact info@admarebio.com.
About the adMare Academy:
The adMare Academy was created to deliver on a critical part of the organization's mission: To uniquely train the next generation of highly-qualified personnel to drive the development of innovation. The Academy currently encompasses three distinct streams: The Executive Institute, the Post-Graduate Institute and the Undergraduate Institute. Each provides a customized training program to ensure that the Canadian life sciences sector has the scientific and management talent to lead the world. The Academy is firmly committed to addressing issues of gender disparity, and to supporting diversity in the Canadian life sciences sector.
For additional information, please contact:
Shirley Robinet
Communications Coordinator
adMare BioInnovations
srobinet@admarebio.com
438-728-3400
back