adMare BioInnovations Launches a New Acceleration Program for Quebec Emerging Companies
June 29 2020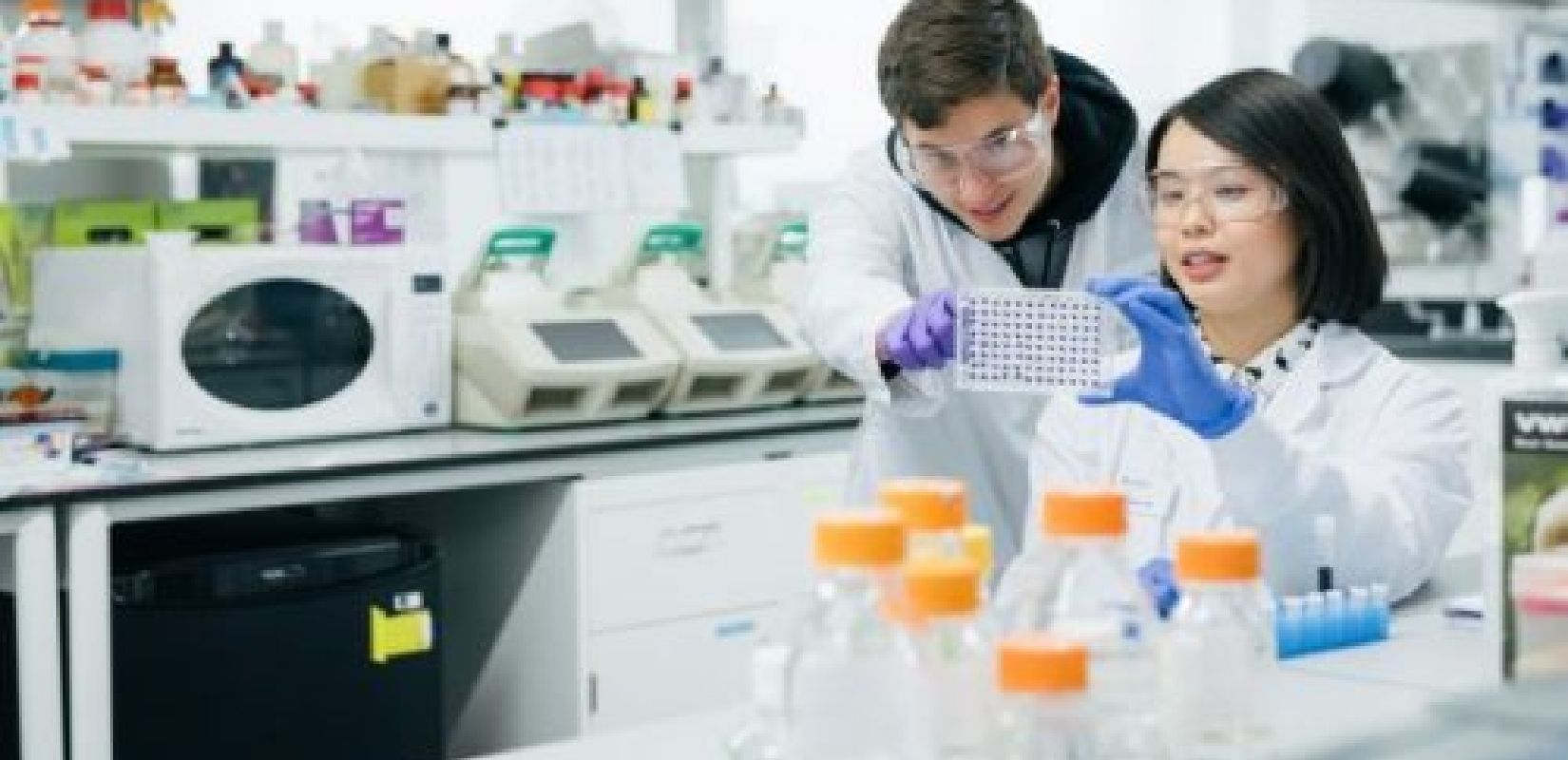 New program supported by the Quebec Government and the City of Montreal looks to scale-up the province's most promising young life sciences companies.
Montreal, QC – June 29th, 2020: adMare BioInnovations (adMare) is pleased to announce the creation of the adMare Accelerate Program for Quebec emerging companies. The Program is designed to advance a key pillar of adMare's Mission: To help existing life sciences companies scale-up.
The adMare Accelerate Program for Quebec emerging companies is a unique two-year model through which up to eight selected pre-seed or seed-stage therapeutic, med-tech, or digital health companies undertaking their core activities in Quebec will receive up to $150,000 of in-kind customized adMare resources thanks to the generous contributions of the Quebec Government and the City of Montreal. The selected companies will have access to adMare's infrastructure and resources such as discounted laboratory and office space, complimentary scientific and business support, mentoring and training.
adMare is a single-stop destination with the necessary scientific, business, infrastructure and capital resources to drive health-related technology to a company of scale. We offer access to world-class, cross-disciplinary scientific and commercial expertise and infrastructure housed within our own state-of-the-art facilities, including the adMare's Innovation Centre, as well as through our extended network of national and international partners.
"Our Vision is Canadian life sciences leading the world. To realize that Vision, adMare brings critical resources to the table that young companies could otherwise not access," said Gordon C. McCauley, President and CEO of adMare BioInnovations. "We look forward to working closely with the selected companies in this Program, as well as all our partner companies across Canada, to help them grow into strong new Canadian anchors."
"Programs like this are critical for the building of our commercial life sciences industry," added Dr. Mounia Azzi, adMare's Vice President of Program Development and Partnerships. "Together with Program delivery and Selection Committee partners, Montreal InVivo, Amplitude Ventures, the CTS, and Fonds de solidarité FTQ, we have an excellent opportunity to make a real impact on the scale-up of health-related technology companies in Quebec – and take a major step forward in establishing Canada as a global life sciences leader."
The application deadline for the first cohort of the adMare Accelerate Program is September 4th, 2020. The eligible companies will be invited to present their business model to a selection committee. This program is open to companies headquartered anywhere in Canada, but they must be willing to undertake the majority of their activities at adMare's NÉOMED Innovation Centre in Montreal, Quebec. For additional information on how adMare can support companies doing business in other parts of Canada, visit us at: www.admarebio.com/collaborating-with-admare/life-science-company-collaborations/.
Please visit https://www.admarebio.com/collaborating-with-admare/admare-accelerate-program/ for further adMare Accelerate Program details and application form.
-30-
About adMare BioInnovations
adMare BioInnovations is Canada's Global Life Sciences Venture, building the Canadian life sciences industry from sea to sea. We do this by sourcing therapeutically and commercially promising research from leading academic and biotech partners to create new companies of scale, providing specialized expertise and infrastructure to help existing companies scale up, and driving the growth of those companies into Canadian anchors by training the next generation of highly qualified personnel.
A foundation of adMare is the NÉOMED Innovation Centre, a vibrant drug discovery hub hosting contract research organizations, biotech companies, and specialized commercialization support services and infrastructure at its state-of-the-art Montreal facilities – a dynamic business ecosystem that is stimulating collaboration and innovation, and amplifying the global competitiveness of Quebec life science companies. www.admarebio.com
For additional information, please contact:
adMare Accelerate Program:
Mounia Azzi
Vice President, Program Development & Partnerships
514-909-7714
mazzi@admarebio.com
Media:
Shirley Robinet
Communications Coordinator
438-728-3400
srobinet@admarebio.com
back